Read below and see how YOU can receive a FREE 
Today is "Macy's National BELIEVE DAY"
Today Macy's is granting 55 nationwide "wishes" in conjunction with  The Make-A-Wish Foundation
Today is a day to BELIEVE.
In today's world we hear so much about the negative; the greed and contempt, the wars and fighting among one another, the struggles and hardships that tear at your heart and soul. How often do we hear of the GOOD that WE are all capable of doing? How often do we hear of what one person's ACT OF KINDNESS can do for humanity? In my opinion, not nearly enough.
But I believe in the spirit of giving.
I believe that gifts don't have to cost anything but your time.
I believe we ALL want to do "good" for one another.
I learned this lesson very clearly a few years ago…
Let me explain.
Holidays are always the hardest and Christmas is the pinnacle of pain.
The joys that used to fill this house now just seem sort of vacant.
The tree is up…big deal.
It's missing all of Eric and Jena's handmade ornaments hanging off its fake, lighted limbs.
No Christmas dishes are out.
No Christmas cookies are baking in the oven.
No Christmas cards will be written.
No, I'm not a Ba-Humbug kind of person, I just don't care anymore.
Jena took the magic with her.
If you listen carefully, you can hear her yelling at me right now. 
"Mom, get a grip!"
"Where's the Christmas music?" 
"Where's the Santa sugar cookies?"
"And where's my glittered pine cone I made in second grade?"
She'd be so angry with me for the way I'm acting. She'd also be bugging me which present was hers under the tree; holding each one up, shaking, guessing…
Yeah, here come the tears….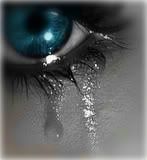 One morning in December of 2007 I woke up from a "Jena" dream. In my dream, Jena was shaking a wrapped present and said, "I just know this is my favorite gift, ever!" When I asked her what she meant, she smiled and told me I'd figure it out. Then I woke up.


Great…dream riddles… at Christmas… from Jena.
Turns out, I figured it out and I wouldn't dare let a Christmas go by without a present for my daughter-especially her favorite gift EVER.
Here it is:

What's inside, you ask?
LOVE.
Jena once told me, "When you see love, you'll see me." I believe her. I know for certain that we take our hearts with us when we leave this world and that love transcends.
So, back to the 'Jena Gift'… since that dream in 2007, my niece and nephew and I wrap an empty box, right before Thanksgiving, and leave a slit at the top. Then between Thanksgiving and Christmas Eve our whole family engages in as many random ACTS OF KINDNESS as possible.
Here's the catch: they can't tell a soul. It's a secret!
Then we write down all our random-acts-of-kindness on an index card, like we are addressing it to Jena, and slip each card in the wrapped box.

On Christmas Eve, when we are all gathered around the Christmas tree at my in-laws, we read them out-loud TO Jena, it's her favorite gift, ever. It's giving of yourself, it's giving of your time, it's giving of your love.
She is forever with us. We want her to know we still go "shopping" for her to find her that perfect Christmas gift.
She loves presents, so feel free to join us in the gift-giving!
Ok, here's the deal:
1) YOU do something nice, an act of kindness, then tell me about it by midnight on Friday, DECEMBER 23, 2011.  
2) Please tell me about it either below in the comment section, or on my Beyond Breathing Facebook page , or if you rather not be public about it, you can: EMAIL ME HERE 
3) On Christmas Eve, my family will read your Jena gift with ours and then decide which 3 people I'll send a SIGNED COPY of 'BEYOND BREATHING' to and you too can *meet* Jena.
There's so much in this world to be thankful about.
There's so much in the world to share.
There's so much to BELIEVE in.
May

God

Bless

you

this

holiday

season

.
(Please feel free to SHARE this blog!)